Facebook

Google+
Coconut Creek Private Investigator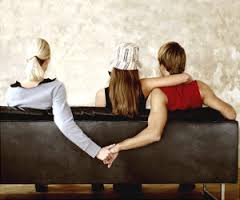 About Coconut Creek Private Investigator:
Is your partner exhibiting signs of infidelity? JRS Investigations is a private investigation agency in Coconut Creek, excelling in unwrapping mysteries related to cheating spouses. We have a team of highly talented and skilled staff dedicated to detecting infidelity using the most advanced technologies available. Possessing an experience in different investigative backgrounds, our private investigators exhibit unsurpassed credentials to professionally serve you and relieve you from the drowning stress of a baffling relationship.
We will provide you with free consultation services for any complications that are meddling up with your life. Our team of private investigators at JRS Investigations Coconut Creek specializes in providing both domestic and corporate investigation services.
Our Coconut Creek private investigators combine their knowledge and resources to provide the following set of domestic investigations:
Missing Persons Investigations
Skip Tracing
Missing Relative Investigations
Locate Dead Beat Dads
Marital Infidelity Investigations
Cheating Spouses Investigations
Cheating Wife Investigations
Cheating Husband Investigations
Spousal Surveillance
Video Surveillance
Child Custody Investigations
Child Neglect Investigations
Debugging Services
Bug Sweeps
Computer Forensics
GPS Tracking
Civil Record Searches
Background Searches
Nanny Background Searches
Home Security Systems
We also specialize in providing Coconut Creek corporate investigations which are listed out below:
Insurance Fraud Investigations
Employment Screening
Workers Compensation Investigations
Computer Forensics
GPS Fleet Tracking
Public Record Searches
Due Diligence Searches.
Corporate Theft Investigations
Competitor Intelligence Investigations
Corporate Surveillance
Corporate Debugging Services
Corporate Bug Sweeps
Business Security Systems
For any assistance or help you need call us now (954) 822-7497. Whether it is a cheating wife, husband, girlfriend or boyfriend we will help you to find out the truth with our invincible surveillance services. We are also experts in handling surveillance related to child custody investigations.
Coconut Creek Private Investigations / Coconut Creek GPS Tracking
Shared publicly  –  12:46 PM
#coconutcreekprivateinvestigator
COUNTER SURVEILLANCE
Years of Private Investigation experience have shown that many criminals, stalkers, pedophiles and other dregs are surprisingly vigilant in their surveillance of other people. There are plenty of reasons why you may be the victim of unwanted surveillance.
Current spouses may suspect you of an affair and seek proof of the alleged indiscretion, or an ex spouse could be trying to gather evidence against you for a custody case.
Pedophiles collect video and photos of your children from afar for their own twisted pleasure
Stalkers, kidnappers and murderers can watch your every movement to learn patterns and better plan for their eventual snatch.
Disgruntled ex-lovers and employees will look for any compromising evidence they can find in order to bring you down
Valuable corporate secrets are a consistent target of espionage.The ways that these people can secretly infiltrate your life include computer hacking, breaking and entering, posing as a service person, installation of closed circuit cameras and audio recorders, and by hiring a private investigator against you.
Most people are oblivious that they are being watched, and even if they are suspicious they don't have the skills to do anything about it.  If you have any reason to believe somebody is monitoring you, JRS Investigations can conduct a thorough counter surveillance investigation. Because we are professional private investigators ourselves, we know all the tricks of the trade and how to spot them.  This is especially important if another professional investigator has been hired by someone to monitor you. Some of our counter surveillance techniques include Bug sweeps, security consulting, identity verification, birth and death records, criminal background investigations, civil background investigations, stake out surveillance, full computer forensic analysis, video and photography, personal surveillance and more.At JRS Investigations we are committed to your privacy, safety, and security. For a consultation on how we may be able to help, call us today at any of our local numbers.
Contact JRS Investigations Now For Your Free Consultation 888 737 – 7690
http://jrsinvestigations.com/coconut-creek-private-investigations/ #coconutcreekprivateinvestigator
#coconutcreekprivateinvestigations
Coconut Creek Private Investigations / Coconut Creek Private Investigators Cheating Spouse Investigator GPS
jrsinvestigations.com
Show less
Shared publicly  –  11:41 AM
Coconut Creek Private Investigations / GPS Tracking
Shared publicly  –  11:40 AM
#coconutcreekprivateinvestigations
INTERNET AFFAIRS
When it comes to the internet, everything a person desires is just a few mouse clicks away.  Movie tickets, driving directions, entertainment and more- if you know where to look, it can be yours, including an affair.
For millions of people every day, the appeal of an internet affair is the power of anonymity.  As opposed to real life where your looks, words and actions are unchangeable, the internet allows people to be whoever they want to be.  This makes people far more comfortable to share aspects of their personality that would otherwise go hidden.
Not to mention how easy it is. From instant messages and emails to message boards and chat rooms, the sheer number of opportunities to cheat provided by the internet makes it very attractive to those inclined to do so.
There are several red flags that should raise suspicions about an internet affair:
The spouse spends excessive time online, at late or strange hours
The spouse gets defensive when questioned about the excess usage
A demand for privacy when on the computer
Frantic mouse clicks, minimized windows and closed screen when you approach
Relocation of the computer to a new area that is positioned out of view
Freshly cleared internet history and recycling bin after the spouse uses the computer
Installation of auto history cleaning programs
Compulsive desire to be online that is atypical from the past
Alertness, irritated looks, rudeness and general uneasiness when coming near the spouse on the computer
Reluctance to allow you on the computer
Suddenly insisting to use the computer at the exact moment you attempt to
Reluctance to share passwords to , email , chat, buddy lists and other communications
Acting excited or unusually happy when on the computer
Frequent chat room or instant message usage
The spouse constantly writes emailsCall JRS Investigations to find proof of an internet affair Contact JRS Investigations Now For Your Free Consultation 888 737 – 7690
http://jrsinvestigations.com/coconut-creek-private-investigations/ #coconutcreekprivateinvestigator
#coconutcreekprivateinvestigations
Coconut Creek Private Investigations / Coconut Creek Private Investigators Cheating Spouse Investigator GPS
jrsinvestigations.com